Dr. Jennifer Sandbach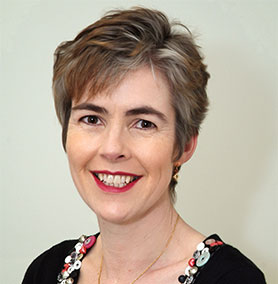 Dr. Jennifer Sandbach
Dr. Jennifer Sandbach
Dr Sandbach is a subspecialist in Medical Retina and Neuro-Ophthalmology.  After obtaining her medical degree from the University of Melbourne she trained in ophthalmology at the Royal Victorian Eye and Ear Hospital.  She then completed fellowships at Westmead Hospital, Sydney and Moorfields Hospital, London and Emory University in Atlanta. 
She has published numerous articles in peer reviewed literature, presented at international and Australian ophthalmology conferences and teaches ophthalmology trainees and residents at Prince of Wales Hospital, where she runs a busy Medical Retinal and Neuro-Ophthalmology clinic.
Her areas of interest include:
Macular degeneration
Diabetic retinopathy
Retinal vein occlusion
Neuro-Ophthalmology *
* Neuro-Ophthalmology focuses on diseases of the nervous system that affect the optic nerve, central visual pathways, eye movements, pupils and lids. Examples of conditions commonly under the care of a Neuro-Ophthalmologist can include optic neuritis; ischaemic optic neuropathy, stroke, tumour, papilloedema or disc swelling, anisocoria, diplopia, ophthalmoplegia, ptosis, myasthenia, nystagmus, blepharospasm and hemifacial spasm..