Dr. Harry Leung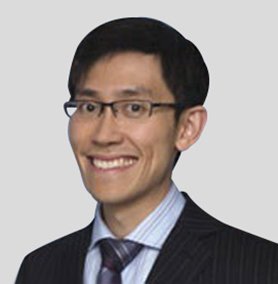 Dr. Harry Leung
Dr. Harry Leung provides a wide range of services in Adult and Paediatric Ophthalmology.
Dr. Leung graduated in Medicine with first class honours at the University of Sydney. After completing Specialist Ophthalmology training at Sydney Eye Hospital, he undertook further fellowship training at Cheltenham General Hospital, United Kingdom with a special focus in adult cataract and strabismus surgery.
He then took up the position of clinical fellow in Paediatric Ophthalmology at the prestigious Great Ormond Street Hospital (GOSH) for Children in London. The GOSH fellowship program is world renowned for the experience and training gained by its participants.
Dr. Leung finally went on to pursue a sub-specialty fellowship in strabismus at Moorfield's Eye Hospital in London, where he was trained by some of the world leading figures in the field of adult and paediatric strabismus surgery.
He received dual scholarships from Sydney Eye Hospital Alumni Association and the Royal Australian and New Zealand College of Ophthalmologists (RANZCO) for his fellowship training.
While Dr. Leung has trained to a high level in the area of Paediatric Ophthalmology and Strabismus, he is still actively involved in treating adultpatients. He has expertise in adult cataract surgery, glaucoma, intravitreal injections for age related macular degeneration and diabetic retinopathy.
Dr Harry Leung is a Consultant Ophthalmologist at The Sydney Children's Hospital, Randwick and is a Clinical Lecturer at the University of Sydney.
He has published in many peer-reviewed Ophthalmic journals and has completed a Master of Medicine research degree at the University of Sydney.
He also participates in aiding rural and Aboriginal health through regular visits to Bourke Hospital.
Outside Ophthalmology, Dr Leung is an avid marathon runner. He has done many charity runs to raise funds for medical research.
Dr. Leung is fluent in Chinese (Cantonese and Mandarin).
Areas of expertise:
Paediatric Ophthalmology
Adult strabismus
Cataract surgery
Qualifications:
Fellow of The Royal Australia and New Zealand College of Ophthalmologists (RANZCO)
Master of Medicine (USYD)
Multiple fellowships inpaediatric ophthalmology & adult strabismus (UK)
Current Appointments:
Public Hospitals
Sydney Children's Hospital, Randwick
Bourke Hospital
Private Hospitals
Kogarah Private Hospital
For the convenience of his patients,Dr Leung consults at 3 locations:
Southern Ophthalmology Kogarah
Tel:
Southern Ophthalmology Miranda
Tel: