Dr. Jenny Hepschke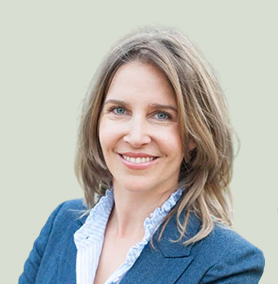 Dr. Jenny Hepschke
Ophthalmologist - Cataract & Glaucoma Surgeon & Neuro-Ophthalmologis
Qualifications:
BSc(Med), MBBS, PhD, FRANZCO
Sub Specialities:
Complex Cataract
Glaucoma Surgery
Neuro-ophthalmology
Dr Jenny Hepschke is an experienced Cataract and Glaucoma surgeon with proficiency in the management of complex/advanced Cataracts, minimally invasive glaucoma surgery (MIGS) as well as management of Glaucoma and Optic Neuropathies from other causes and Neurophthalmic disorders (Brain-vision disorders).
She undertook her medical studies at the University of New South Wales, Sydney and her Doctorate degree through the University of Cologne, Germany and the EuGenDa (European Genetics Database). Her Ophthalmology Training was through the Prince of Wales Network and provided outreach services to remote and indigenous, and underprivileged communities throughout Western NSW via the Outback Eye Service.
Dr Hepschke further underwent two sub-specialty fellowships in the UK - a Neuro-ophthalmology Fellowship supported by the RANZCO Trevelyan Smith Award at the prestigious Queen Elizabeth Hospital and a complex anterior segment, MIGS and Glaucoma sub-specialty fellowship at the renowned Birmingham and Midland Eye Hospital based in the West Midlands in the United Kingdom.
Jenny has been involved in Academia and Research for over 15 years and holds a Conjoint appointment at the University of New South Wales and a Research Fellowship with the Save Sight Institute of Sydney University.
She has authored many articles in the peer-reviewed literature, presented at international level and been an invited speaker. She is a reviewer for the Journal of Neuro-ophthalmology. Beyond that, she has always been involved in Ophthalmic education to Medical students, and non-ophthalmic medical staff such as Emergency medicine specialists and optometrists.
Jenny has led the Virtual Reality teaching program at UNSW, which has been recognised by the university as its most innovative new-technology medical education project upon its release in 2018.
Consulting Locations
Southern Ophthalmology Kogarah
Tel:
Southern Ophthalmology Miranda
Tel:
To organise a meeting with Dr Jenny Hepschke, contact our dedicated Optometry Liaison Manager
Ting Chen
Email: [javascript protected email address]
Tel: 0491 613 520