Dr. Robert Chong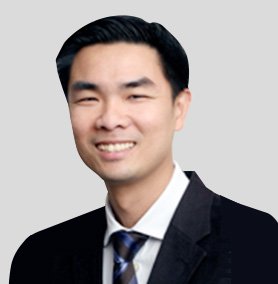 Dr. Robert Chong
Dr. Robert Chong completed Ophthalmology Specialist training at Prince of Wales Hospital, Sydney. Thereafter, he completed two years of Medical Retina training at Southwest Eye Hospital, Chongqing, China followed by Moorfield's Eye Hospital, London. Both Fellowships were supported by prestigious scholarships from the Royal Australian and New Zealand College of Ophthalmology (RANZCO) and Department of Education, Science and Training. Dr Chong is currently a Consultant Retinal Specialist at Sydney Eye Hospital where he teaches Retinal Fellows and Ophthalmology Trainees in his specialist retina clinic.
In addition to publishing articles in peer-reviewed Ophthalmic Journals, Dr Chong is an investigator for a number of cutting-edge interventional clinical trials. His research interest is the treatment of Age-Related Macular Degeneration.
In Medical Retina, Dr Chong specialises in intravitreal injections of anti-VEGF agents (Lucentis and Avastin), photodynamic therapy (PDT) laser and other forms of retinal laser.
Dr Robert Chong is a member of American Society of Retinal Specialists (ASRS).
Dr Robert Chong is a Consultant Ophthalmologist at the Retinal Unit at The Sydney Eye Hospital.
Dr Robert Chong speaks Mandarin and Cantonese.
His areas of interest include:
Age-Related Macular Degeneration
Intravitreal Injections of Anti-VEGF Agents (Lucentis And Avastin)
Photodynamic Therapy (PDT) Laser and other forms of Retinal Laser
Click here to know more about Dr Robert Chong.
Click here to view articles written by Dr Robert Chong.
Dr Robert Chong also consults at:
Southern Ophthalmology Kogarah
Tel:
Southern Ophthalmology Miranda
Tel:
Southern Ophthalmology Wollongong
Tel:
Chatswood Retina Service
Tel: (02) 9411 3333
Website:www.retina.com.au