Dr. Harry Leung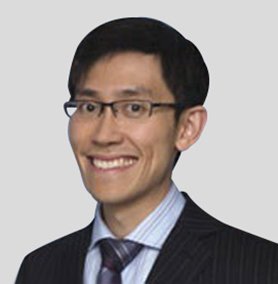 Dr. Harry Leung
Dr. Harry Leung provides a wide range of services in Adult and Paediatric Ophthalmology.
Dr. Leung graduated in Medicine with first class honours at the University of Sydney. After completing Specialist Ophthalmology training at Sydney Eye Hospital, he undertook further fellowship training at Cheltenham General Hospital, United Kingdom with a special focus in adult cataract and strabismus surgery.
Dr. Leung then took up the position of clinical fellow in Paediatric Ophthalmology at the prestigious Great Ormond Street Hospital (GOSH) for Children in London. The GOSH fellowship program is world renowned for the experience and training gained by its participants.
Dr. Leung finally went on to pursue a sub-specialty fellowship in strabismus at Moorfield's Eye Hospital in London, where he was trained by some of the world leading figures in the field of adult and paediatric strabismus surgery.
He received dual scholarships from Sydney Eye Hospital Alumni Association and the Royal Australian and New Zealand College of Ophthalmologists (RANZCO) for his fellowship training.
While Dr. Leung has trained to a high level in the area of Paediatric Ophthalmology and Strabismus, he is still actively involved in treating adult patients. He has expertise in adult cataract surgery, glaucoma, intravitreal injections for age related macular degeneration and diabetic retinopathy.
Dr Harry Leung is a Consultant Ophthalmologist at The Sydney Children's Hospital, Randwick and is a Clinical Lecturer at the University of Sydney.
He has published in many peer-reviewed Ophthalmic journals and has completed a Master of Medicine research degree in Ophthalmology at the University of Sydney.
Dr. Leung has an interest in ophthalmology in developing countries. He has been part of many outreach teams that deliver ophthalmic care to underprivileged residents in rural China.
Dr. Leung is fluent in Chinese (Cantonese and Mandarin). He enjoys travelling with his wife and their two young children.
Dr. Leung has rooms for consultations at Southern Ophthalmology:
Kogarah

Tel:

Miranda

Tel:

Wollongong

Tel:
His areas of interest include:
Click here to know more about Dr. Harry Leung